About oneTesla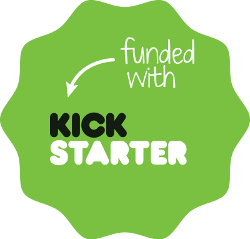 oneTesla was founded by a couple of MIT students who share a passion for high voltage and a love of DIY electronics. Developing the kit was a hobby that suddenly became a lot more serious when a
Kickstarter campaign
in January 2013 was an instant hit. Within a week of launch, the campaign had raised over $169,000, and the team stopped taking orders for the remaining three weeks of the campaign, in concern that they would not be able to fulfill them. The oneTesla packaging force has included over 15 people in the past year.
Meet the Designers
Bayley Wang is an electrical engineering student at MIT, whose main hobby is making power systems using transistors larger than most people have ever seen. His recent creations include high-voltage devices, induction heaters, laser drivers and power converters. His growing collection of surplus equipment overflows his dorm room. He recreationally arbitrages CPUs on eBay and re-sells surplus optical equipment for a profit that makes his friends jealous.
Heidi Baumgartner is currently finishing her MIT physics degree. Her experiences in engineering started with the co-design of a 2MeV proton cyclotron in high school, which she was invited to build at Jefferson National Lab in Newport News, VA. She enjoys photography and web development. For the past several years Heidi has been an operator at the 6MW nuclear research reactor at MIT. Her idea of fun is vacationing in Chernobyl.
Acknowledgements
oneTesla exists because of the wonderful community that helped develop the dual-resonant solid-state Tesla coil (DRSSTC). By making our design open-source, we hope that we can give a little back to to the DIY community, and help it continue to thrive. In particular, we'd like to thank:
The hub of high voltage enthusiasts at 4hv.org
The MIT hackerspace MITERS, for providing an inspiring workspace and a supportive environment

Daniel Kramnik for help with tuning and interrupter development

Tyler Christensen for testing help and coiling wisdom

Tung Shen Chew for help with early photos and video

Nathan Braginsky for help with MIDI files

Gao Guangyan for fantastic photography