About oneTesla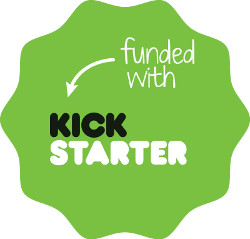 oneTesla was founded in 2012 by two Massachusetts Institute of Technology (MIT) students who shared a passion for high voltage and a love of DIY electronics. Heidi Baumgartner joined Bayley Wang in making his efficient Tesla coil design into an educational kit. Originally working out of MIT's maker space, MITERS, with some early-stage collaboration by Daniel Kramnik, they realized they had a design for a kit that many hobbyists would potentially enjoy.
Developing the kit was a hobby that suddenly became a lot more serious when a Kickstarter campaign in January 2013 was an instant hit. Within a week of launch, the campaign had raised over $169,000, and the team stopped taking new pledges, worried that they would not be able to keep up with the overwhelming demand. oneTesla quickly outgrew their workspace at MITERS and moved to Artisan's Asylum in Cambridge, Massachusetts. Soon, that space became too small and the company moved to its own office in Medford, Massachusetts. The team grew to include an assembly department and office staff.
Feedback was gathered from hundreds of builders of the original oneTesla Musical Tesla Coil Kit to determine what could be improved. With the second version of the oneTesla kit, called oneTeslaTS, oneTesla designed the ideal compact Tesla coil, with a focus on reliability, ease of assembly, portability, and usability. A new, smaller kit, called tinyTesla was also developed. In August, 2014, a second Kickstarter campaign successfully funded both new products, and oneTesla partnered with a local assembly house. Their decades of experience in electronics assembly mean that your kits are in good hands.
In 2015, Heidi Baumgartner left oneTesla to pursue other endeavors, leaving Bayley Wang in charge as sole CEO. Marissa Dupont, who had been with the company since 2014 as Marketing and Communications Manager, took on the role of COO at that time.
In October 2015, oneTesla moved to what we hope will be our office for a very long time--a beautiful carriage house in Wilmington, Massachusetts, with plenty of space for us to continue to grow. Our third Kickstarter campaign is set to launch very soon, kicking off three new products and hopefully achieving our goal of producing Tesla coil kits for every skill level.
oneTesla's mission is to promote hands-on learning by providing kits that are well-engineered, beautiful, and fun to build. Thorough documentation and an active support community on the forum are a point of pride. A quickly-growing tutorials section supports the company's commitment to education. And if you need a second try at assembly, replacement parts are available.
Thanks for supporting the oneTesla team!
​
About the team
| | |
| --- | --- |
| | Bayley Wang, CEO, studied electrical engineering at MIT. His main hobby is making power systems using transistors larger than most people have ever seen. His recent creations include high-voltage devices, induction heaters, laser drivers, and power converters. His growing collection of surplus equipment overflows his room. He recreationally arbitrages CPUs on eBay and re-sells surplus optical equipment for a profit that makes his friends jealous. |
| | Marissa Dupont, COO, has a Bachelor of Fine Arts in Writing, Literature, and Publishing from Emerson College and a Master's in Web Design and New Media from the Academy of Art University. She has worked in marketing for over 15 years and is enjoying the challenges of running a company. In her spare time, she enjoys letterboxing, hiking, biking, art, owls, lamps, and owl-lamps. |
| | |
Acknowledgements
oneTesla exists because of the wonderful community that helped develop the dual-resonant solid-state Tesla coil (DRSSTC). In particular, we'd like to thank:
The hub of high voltage enthusiasts at 4hv.org

Dane Kouttron for wonderful hand modeling

Daniel Kramnik for early tuning and interrupter development

Nathan Braginsky for help with MIDI files

Gao Guangyan for photography

Heidi Baumgartner for co-founding the company and running it for approximately three years.
We would also like to thank the following folks who supported us on the August 2014 Kickstarter:
Bates Research & Development, JaxDarkBlade, Frank Rice, Pawel Woszuk, Jordan Archer, Jonathan Gillette, Stephen Osieczonek, Jennifer Sell, Alex Wierzbicki, Tim Mansell, Michael Bae, Team TROBO, Michael St.Onge, Aurora, Andrew Nesbitt, Firebelly Studios, Pianoman Justie, Alexis Mirsky, Jeanne, guisKAS, Tom Bigelow, Christine Lavin, Michele Marie Adams Hamilton, Yunzhu Li, Kevin Woods, Greggory Lightfoot, Erik Lundell, Matthew Newberg, Isabella Ordonez, David Reinhart, David Wasson, R. D. Childers, Brittany Jolly, James Johnson, Lisa McIntosh, Scott Werber, Bob Williams, Eugene Epshteyn, Brandon Yong, Kyle Boone, JustinChung.com, Putnam Gizmo, Kelly Suyemoto, Jose Moya, Frank Hendriks, Alec Robinson, Gabriele Moretti, Serial007, Ahmet Can Musabeyoglu, Michael in Seattle, Christopher Barry, William Goins, Kitty Rea, Ben Wickham, Jim McKnight, Purplepete, Paul Schoessow, Rern Lau, Eduardo Suarez, Hans Puijk, Mikelon Rutherford, Nicole Marie, Hugh Reynolds, Michael Striker, Michael Munroe, Cesare Piccone, Stephen Bennett, Steven C. Webster, Peter Kenimer, GVK RAO, Richard Grimmett, Thomas Ochs, Frank Jones, MYHC, Terry Goossen, Ed Schnurr, Richard Becker, Robert Nye, William T Prewitt, Todd Sanford, a, George Haynes, Tim Moore, Tim McColm, luther Van bibber, Kevin Fodor, Ian Farneth, mist42nz, Mads Barnkob, Kevin Criqui, Nigel Nathan, Tristan, Craig Allen, Gregg Stuart, Cecil Casey, Lee, Julia Takarada, John Howson, Charles Pint, Bruce Odelberg, Tyson Flint, Marcel Smeets, Ryan Pierce, ghostwheel, Alex, Alexander Woo, Donald D. Parker, Darren Steinheuer, Carey Adams, Andy Austin Polycarp Tymczyszyn, Henry, Nathan Loofbourrow, Eric Falsken, Matthew Phillips, Vegard, Gavin Gall, Bernie Innocenti, ccyclone, Steven Bible, Keith Anderson, CP Chin, , Evan Zalys, Trevor, Pranjal Vachaspati, Eric Slight, Eric Dillon, Doctor Popular, Simon Tooke, Michael Williams, Laura Peterson, Nicholas Sontag, Tim Messing, Carl Willis, Javier, Jared O'Dell, genester, Evan Cordes, Mitch Fidler, Paul Nord, Karsten Adelmann, Termi, Pulkit Dua, Iain Mason, Michael Bakula, Rickard Dahlstrand, Warren Walls, Adam Guss, Zeke & Sebastian, Peter, Michael Dewberry, Douglas B. Fletcher, Tim Shaw, roosa, Michael Wacht, Sven Möller, Herman Veluwenkamp, Erik T Krogen, John Simpson, Nicholas Stock, nicknick, Greg Rudisel, Jon Jackson, Danilo Sanchez Jr., Wang Changqing, Charlie, Robert Givens, Cory Gleason, Brett, Danny Au, , Evan Zalys, Trevor, Pranjal Vachaspati, Eric Slight, Eric Dillon, Doctor Popular, Simon Tooke, Michael Williams, Laura Peterson, Nicholas Sontag, Tim Messing, Carl Willis, Javier, Jared O'Dell, genester, Evan Cordes, Mitch Fidler, Paul Nord, Karsten Adelmann, Termi, Pulkit Dua, Iain Mason, Michael Bakula, Rickard Dahlstrand, Warren Walls, Adam Guss, Zeke & Sebastian, Peter, Michael Dewberry, Douglas B. Fletcher, Tim Shaw, roosa, Michael Wacht, Sven Möller, Herman Veluwenkamp, Erik T Krogen, John Simpson, Nicholas Stock, nicknick, Greg Rudisel, Jon Jackson, Danilo Sanchez Jr., Wang Changqing, Charlie, Robert Givens, Cory Gleason, Brett, Danny Au, , , Eric Albert, Rob Bonner, Devon Stewart, Michael Kellner, John Tumbach, Daryl Spitzer, Bill Saltzstein, Paul Marchant, Matt Stultz, Erik Cubbage, Tycoonafish, Geoff Dannatt, Benoit Ourssaire, Mary Lynn Johnson, Eric M Busse, David Salt, Joe Anonymous, Kristina Collins, Henner, Richard Warr, Jim Kirk, Jeremy Faircloth, Craig Zoll, Jörn Gerdes, Jason Ingraham, Bill Heil, Ace Gopher, Kiran B, Doug H, Tom Liston, Ron Oakes, Paul R. Camann, cdw, Kevin Schumacher, Joe Fusion, Koadeg, Steve LaPointe, Mustafa Oraj Dikmen, Siaynoq, Benedicto Franco Jr., Nicholas Hutchind, David Ryberg, BlackX, Riley Lu, Denny The Backer, Saiko Genso, Ryan Ramsey, Adam Carola, Marc, Amy Qian, Mason Glidden, Niki Mihaljevic, Sumeet Mehra, Mike Anderson, Paul Vecchione, Steven Mueller, Radha Krishna Gorle, Matthew DeMond, Tim Treat, michelle, Christine Grewcock, Richard Barfuss, Alvaro Peralta, Allan Seward, Brendan Kirk, L Guilherme P Martins de Abreu, digitalman2112, Dick Bell, Karl Zilske, William Vasich, John Soucy, Colin Pollard, Kodi, Robert Hercz, Kalle Stauffer, Guillaume Meunier, Peter Simon, Stephen Milbank, William, John Hutchinson, Engarde, Nick H, Lance R. Vick, Jay S, cthulhuwtf, Nicolò Veronese, Patrik Purre Johansson, Alan Sharp, Mesopic, david, Andrew Miller, Adam Perkins, J Wes Goswick, Glenn Barrett, Josh Hoffman, Jeremiah Smith, Jimmy Petersson, Dorene K. Cohen, Jessie Shoshone 3EV Paintball, Anders Axberg, Daniel Svegert, Billy Shaw, Steve Gemeny, Rene Castberg, Patrik Hurtig, Dennis Palma, VOX One Labs, Alex Farlow, Marcus Eubanks, Kevin Bruckert, Slartibartfast, Raventail, Robert Sue, Richard Hansen, LastAndroid, Bruce Charnitsky, Henry, RonF, Emelie McCarroll, Abdulaziz Almutawa, James, Name is Required, K Jennings, Don Lee, Ken Purcell, Josh E, motopedia, Pacmania, Jason Coles, Shane I, Laufer, Sean Haley, Michael Lujan, Gasbag Software, Hendrik, Mike Arrington, Joseph D. Cook, Adam Prickett, William J McChesney, Scott S, Ben Roten, roman.hegglin, Ms Anne Thrope, Jack R. Miller Jr., Richard Sanders, Dean Nicolson, David Girard, Kelly Patrick Robinson, Scott Pitts, Marcel von Heyking, Monty Brandenberg, Brian Manley, Daniel Carmichael, Steven Taylor, James Stewart, Shane H, Florian Timm, Gustavo Barron, Nathan, Max Nager, Barry Grall, Nick Yulman, Eiichiro Momma, John Tomlinson, Daryl Korvemaa, Craig Dunton, Ryo Shibata, Paul M, Chris Wilson, Ray Cheng, Richard Boorman, Justin, RJ Sweeney, Americo Perez, ossian petri, Daniil Bazdyrev, Dustin Denning, Brian Campbell, Vincent Aymong, Shannon Halden, Michael Reilly, Karl Flick, Alex Plaut, Paul Fulton, Ryan Wheeler, Nick Evans, Duky, Jeremy Ashley, Janez Dovc, Dave Vick, Ingjald Pilskog, Roger Antonsen, Stephen Botting, Jens Rosenfeld, Jessie Mills, Dr. Mathias Wilhelm, Isak, Countjocular, Bot_00ED, Simon Jelley, Garry Queen, Gabriel E. Sucre, Tadpole, Planque, Pete Kastner, werkzeugh, Travis Hawver, Erich Brandt, Meg Ramsdell, Steven M, Curtis, Jason Tucker, Paul Stuopis, Torey Mielke, Thor Johnson, Samuel Alfano, Patrick Mahoney, Loren Ristola, Wouter Deconinck, Andrew LeTourneau, Edward Ovsenik, Thomas Gonnot, Matthias Wolf, Joe Pate, Sandeep Buttar, boch, Robert Zab, FlippinJax, Travis Criss Johnson, Charles McCartney, Mark Robson, Elson Valencia, SlackerInside, Adam Konrad, Art Eastburg, George Aristorenas, Noriaki Gotoh, Charles Rogers, Dwane I Olson, Fred von Graf, Michael Kohrs, ihavious, Mark Dolbear, Jesper Hagman, Andy Plater, Jake Linnenbank, Justin Robinson, Charles Rine, JC, Phillip Rembold, Danyel Meyer, Dave Wilson, Ken Pisarczyk, Allan Dumlao, Robert Waters, Nick, Jeremy Clark, Blaubaer87, Allen Bishop, Peter, Philipp Weibel, Jose Marcelino, geert olaerts, RSargeant, Scott Alan Sumner, Christopher Creighton, Robert Sloan, Antonio Chicharo Prata Lisboa, Yorik, John Chu, Jean Schuetz, Jonathan Mohn, Travis Kuykendall, greg glowacki, John seitz, Paul Alioshin, Stuart Holst, Christopher Albanese, Gary Tauscher, Mark Greene, Zandr Milewski, Skyler Forshage, Aaron Leis, Randall Lockwood, Joey Line, Jonas, Scott Goldthwaite, Xander, oaeide, Jake Gaecke, Andrew McDaniel, Joe K, Fred Heim, Sean, Scott Crowe, Rachel Lea Fox, Peter Homann, tyler, John, Mark Williams, Mike Browne, Howard Cole, Mark Dawkins, Jeanne Johnson, Michael, Neil Sheldrick, Richie Turner, Tyson Harty, Joshua Alliance, Kyle Sickels, Rick, Patrick Hess, Harry Barnes, Eric Reynolds, Nathanael Pine, Erik Gabrielsson, Curt, Barry Stump, Morgan Miller, Frank Ullman, Sam C, Artem, Chad Harris, David Fraser, John Hadley, Ratchanon Supakit, SJ, Johnathon D. Waggoner, Jano Janoyan, Stephanie Taylor, Angelo Posteraro, Anthony Lagunay, Dennis Woronuk, Ian, Nathan Foster, Toby Ward, Warren Rees, John Tetley, Kevin Miller, Marjorie Frederick, John Weiss, Carl Quick, Andy, Wayne Holder, Mike C., Carl Wellington, Matthew Humphrey, Gary Mayer, Henrique Polido, Stephanie Bedard, Rhyder Cookman, Rob Maas, Davin Lee, Michel Cuhaci, James Anderson, Kevin Wilson, TrossenRobotics, James Sentman, Jeff Stai, Karl Howell, Kym Bryce-Borthwick, Kenny Wu, Kayin, Gábor Karacs, Rafael Lastra, Bruce Umemoto, John Swenson, Tony Mihaljevic, Philip Kinchington, Allan Morstein, Daniel R. Barnes, Frank Alvarez, 陳慄, Nick Tuttle, Rachael Morrison, Chris Thorgrimsson, Ronald Winsauer, Belg4rion, Frank, mubot, morbid, Armin Schäfer, Anthony Webster, ennio, Derek, Ariel Horvitz, Jakob Ritzinger, Anny Tritchler, Øystein Grøndahl, Li Haomiao, Christopher Miller, Mike Grusin, Jacob, Paul baca, Daniel Sligar, Neil Johnston, Matt Dainty, Stacey, Brian Lutz, Geert van de Wiel, Ross james Donaldson, Kevin Walton, Kurt, Ash, Justin Waugh, Michael Arquin, Jacob Lancaster, Federico Lucifredi, Ralph Davis, David Bonecutter, Alex Gilliard, Dorian Muthig, George Brown, Joshua Thaler, Kyle Hart, Ryan Whiteley, Andrew C Walton, jasper, Scott Stiffler, Joel Vandervies, Wade Woodson, Gerd Riesenhuber, Johan Helmer, Dennis de Greef, Hiroo Yamagata, Matt Mezynski, Robert Joscelyne, Matthew D'Asaro, Dan Kascak, Justin Johnson, Ruben Medrano Jr., Stephan Grillon, adam, Zachary Zieper, eps, Daniel Iyama-Kurtycz, Ian Griffiths, oli cooke, Elizabeth Albritton, Ratib Baker, Stian, Adam S., Stone Douglass, George Adleman, Alicia Sellon, Jeroen Bezemer, Jeff Philipp, Congtin Nguyen, Thomas Cannell, The Carbon6Gear Team, Jythie, Brandon, Robert Duncan, Brandon Askew, BoyJah, Tom Sanfilippo, Thinus du Plooy, Ian Barnes, Robert Holbrook, Jon Newlands, Lukas Schwendenwein, Michael Tortoriello, Raul Pte, Ty Wilson, Phillip Showers, Dusty, Marcel Rivard, James Sandford, Titus, Shane Robillard, Chad perry, George Bell, Dan Holtz, So Fujioka, Youta Egusa, Daisuke Yoshimura, Tomoaki Yoshikai, Patricia H. Reiff, Ryan, Stuart Martin, Masaki Takada, Amanda Jacob, Toshio Nonaka, Mitsushi Fujimoto, james dannatt, Kazunori CHIDA, Michael Katzlberger, jimmy.caille, Brita Outzen, Stellan Lagerström, Marcel Ju, Karl Meingossner, Yasumasa Hirato, Ben Sandbrook, Inrouted, Jason Camp, Jon Grieman, elPiotr, Gavin Pape, Mark Cavanagh, Matt, Eugene Ray, Steven Smethurst, Casper Rognaldsen, Woody, Peyton Henderson, Future Vision, Daniel Garcia, Chris L, BDan Fairchild, Matthew S. Fontenot, Phil Braden, Matt Stentiford, Sven Ollestad, Joe Wass, Alan Gregg, Ron Chapman, Denis Regenbrecht, Vernette Pittman, Brandon Blizard, Kevin L. Hiles, Terry, William Chundak, Elizabeth Barrial, Colin Urbina, Christopher Gillett, Randal Cooper, Robert Bolling, Rob Derstadt, Ed Paulsen, Jef I. Richards, Anthony Manatrizio, Marek M, Dan Coates, Lawson Wetli, Charles Serfoss, Dennis Bell, Matthew L Szatmary, Larry Ciscon, Tyler Larson, Arthur Maroulier, Jeff Lawber, Richard Wayne, Daryl Dacko, Brian Crozier, Dan Langsotn, William Brake, Rick OConnor, Will Andrews, Sara J. McMurray, benjamin elrod, Agatha Soful, Taryn Roberts, Thaddeus Watson, Will Lutman, jeremy haberler, Ty Carstarphen, D Pieries, Charles E. Dortch, Michael King, Mikael Becker, Hallie Marshall, Jonathan Carpenter, John Loadsman, Roger Swearingen, Jeff Bergman, Steve, Bryan T. Hoerber, Cameron Spencer, Ramon Donnell, Alex Liebeskind, Matthew Porter, Brian Schwab, Gabriel R Neves, XB Paddler, Christina, Jeremy Gordon, Dan Quirk, Gabriel Stenger, Matthew Osburn, Steven Knudsen, Nate Strules, joe Cullen, Kevin K. Hull, Torfinn Ingolfsen, Charles Vollum, Dan 'da Man, Dane Tadsen, Dan Tebbs, Craigu, John Haines, David Hetherington, John Olson, gkosmo, Ole Kristian Sveen, Brian Warshawsky, Michael Whitehead, Leigh Prather, Larry Wanzer, Sara Eymann, Jakub, Roberta Henes, Paul Lopes, hindumagic, geoffba, alex casas, Dennis Mayer, Kevin McCormick, John Goerner, William Phelps, Drew Keats, Mark Bartter, Kellen Finley, Lynette Hiebert, Harvey Chang, Spencer Casey, Jon Woodall, John Blystone, Justin Mclean, Hatsunori Hiroshige, Larry Degel, Adam Mosley, Philip Florig, Du Weibing, Paul Reese, Brian Ehlert, Jason Fisher, Andrew Ross, Jonathan Barness, Teresa Wagener, Ian Sights, Carlos Morgado, Kyle Ingrelli ™, Steve Peters, Glenn MJ Marsden, Michael Thuot, Anthony Santaniello, Jason Zurko, Ben Serano, Alan Wu, Andrew Sych, Chris, Bill, Ed Post, Kazuhiro Nozawa, Andrew, Julian Oppen, Trey Smith, Peter Danckwerts, Steve Weinert, Nurit, Carson Taylor, Paul Smith, Donnalee Baudry, Albert William, Kungcheng Wang, Mike Stevens, Mark Streett, Marcie, Ryan Lawber, Ruben Canlas, Randy Castellini, Zaphodasaur, Bruce Field, Matthew ZS, Joshua, Stef den Mulder, Mugunthan Muruganathan, Jeff Sawyer, Catherine Leja, Jonathan Storie, Jonathan Donovan, Gerard Kromhout, Franz Michael Fasch, Colin Day, Scott Currie, Michael Cowley, Chris Jacob, noam kertes, Tim Davies, Nicolas Dusart, Emma Bonnici, Paul Binsted, Alberto Gilardoni, Nilton Lessa, Rob, Victor Roberts, Gerard Derksen, Arnold R. Miller, Steve Christoffers, Thierry, marvin greenberg, Robert Haines, Paul Engler, Bryan Redick, Carlos J. Hernandez, Benji Michalek, Eric Kurbat, Kang Long, jehn.w.a, Henry Specht, James Osborn, lisa rickenberg, Fahad, Miki Mitoma, Timothy Piazza, James Barnhart, Buster Palmano, Scott Sheffield, Pete Yancone, Mark Kmiecik, Jennifer Reed, Anthony Mudd, Al West, William Van Kirk, Matthew Lushin, Pius Gruber, Philip Rowlands, Matthew Hargis, Adam and Celia, Doug Bridger, Andrew Wilde, dimitri negroponte, Daniel Lin, William Sabados, Jim Cordova, PunkAssBob, Brendan Murphy, Christopher Beasley, David Walrod, Robert De Mattei, Evan Lum, Paul Curry, Kevin Owens, James Hewison-Carter, Aaron Taylor, Daniel M, Guy Dascalu, Todd Volz, kenneth chan, Joe Balsarotti, Martin Tollefsen, Richard Sharp, Roger Clark, Jason Sundberg, Jon Meer, hraune, Bruce Anderson, Steven Loitz, Michael J. Guess, Don Grillo, Scott Sexton, Stephen Farrant, Douglas Muerle, Nat Chandhaketh, Henry Holmboe, Vladan Bato, Rune Kappelgaard, Steve Derezinski, Linda Ward, joey babcock, Carter Malloy, Joseph Varnham, Clifton Aldridge, Daniel Chetcuti, Matthew Coburn, Twigs, Marcus Daley, Charles Tsai, Ralph Tyner, Gordon Garb, Mike Rhodes, Eyal Grobak, Justin Bechtel, Eduardo Asta, Michael Jones, Thomas Cronin, Dave McKeown, Derrick Lum, Joel Burrell, Xavier Pouzet, Robert Stewart, Chris Craven, Ronnie Smyth, Paul Baumann, John Overstreet, Per Martin Leinan, Chocolate Alchemy, Brian Ambrose, Xavier Aubuchon-Mendoza, Mark Birch, Roel Herberghs, alexi, Eric Grant, Matthew Norman, Tsuboi Yoshihiro, Brian Kafenbaum, Jim Frankland, John Robin Dierauer, Angustimus, Jeffrey Pride, Michael, Julian Zottl, Billy Hunt, Andres Abraham Torres Galvez, James Rybolt, Ivan Milutinovic, Keisuke Osuda, Gabriel, Akiyoshi kinoshita, Greg Ansley, Martin J Roidl, Mark Bishop, W.A.Lewis, Sean Borjes, Gavyn Long, Ej Jouret, jefferson Hunt, Guillaume Laguette, Gary Symonds, Shaun Pryszlak, shawn mcivor, H Schineller, John Leeman, Julia Bunnell, Bradley Melton, Derick Lachance, John Montuori, John Hill, Janice Gelb, Hrvoje Hunjadi, @nt1, Nik Willwerth, Donald Claiborne, Carlos, Kelly Olds, Chad gallant, Larry Schoeneman, Paul Bianchi, Brendan Halliday, Gary McFarlen, Dwight Bishop, Reece David Grimes, Dorothy Singhal, Bill Riess, malcolm fleury, Cameron Bradford, David McKnight, Sid Palmer, Thomee Wright, Larry Gilbert, Ross Cohen, Alex Lien, Philip J Fracica, Errikos Arones, Martin Read, Robert, Elizabeth Koprucki, David Witt, Daniel Menelly, Harold & Linda Clark, John Borleis, Nathan Ward, Chris Carini, Tim G., Daniel Schneeberger, Jason Wagar, Selim Toker, Craig Schneider, Kazuyoshi Murata, Travis Abram, Kent Yamachi, Vincens Weyermann, Bob Keyes, Greg Nunan, Frazer Chan, David Ferruzza, Robert Baker, Jeremy Alliger, Jay Gilligan, Juan Gonzalez, Simon, david rounds, Brad Clay, Tetsuya Toyoshima, Steve Avery, Zroc, Alex Ferrandis, Michael Swenson, Stephen Bluto, Russell Pasqualetti, Clement T. Cole, Samantha Merrifield, Jerseydevil, jeff kaye, Rob Robinson, Voon Buang Ain, james, MissYourMark, philbog, Kevin Chan, Timothy Whitten, Eddie Danielson, Michelle Caillouet Bailey, Jason, Walter Holowatenko, Grant, Roy Brown, Greg Huber, Jonathan Pfautz, William Fisher, Paul Roger, Charles Beckler, JAYSON FERRON, Christopher McCulloch, terenceg, Richard Hernandez, Michael Friesen, Gregory, Chris Error, Mark P, Jason Tam, Hugo Stephenson, Rick Heywood, Eric Hull, Steve, Sean McPherson, noel burgess, Ian Brown, PrimarchBentley, Kevin LeRoy, Steven Mullis, James Beesley, Mark Peot, Josh Salz, Joseph Teo, Jamie Lea Newbold, Richmond Sweet, Ken Cryer, Dafydd Williams, Tony Eros, Gen Isayama, Michael Allton, Cole Robotshenanigans, Daniel Kent, M P, Ken, Nicholas Kirschman, Lester Gwee, Tim Lionel Lovell, Curtis Mai, Dan Bisbee, Michael Rothburd, Duane Foust, Scott W Nolley, Psybernary, Justin Junge, Frederic Huet, Tony Quan, Andrew Smith, Drew DeFever, Jean Babbage, Lawrence Duty, Christopher Morace, Bill Bumgarner, James Boyken, James Scurry, Robert Hovey, Robert Buelteman, Valentin Lutikov, David Šablatúra, Matthew Robinson, Orlando Zuleta, Jerry R Bautista, J.P. Love, Ryan, John Skarha, jesse stoff, Mike Thompson, Kempton Izuno, Sean Flynn, Bob Stoppelli, Todd Harlukowicz, Aaron Siek, Kristina Hilliard, Francisco C., Jeffrey Weiss, AAron Tonn, Alistair Fraser, Celeste, Christian Lampman, Walter Gordon, Ann Bilbrey, Jay Kiser, Greg McCall, Bill Wehner, Kathryn Spector, James Griffiths, James Lawton, mariox, Daniel Shoemaker, Alexandros Kontarakis, Martin Propp, Glen "MegaVileX" McKenzie, Michiel, William Jarriel, valentine Ajik, Steve Thoemmes, anderson, Bena, Richard Ross, Mike Conway, Margaret Alexander, Yul Pug, KiriW, Dwelth, Greg Randolph, Yves Van Haarlem, pg, Tony Rogers, Fergal Dearle, Mike Hill, Scott Johnson, Robert Langwig, Jim Sterling, Abraham Egnor, Jacquelyn Nash Block, Katsuya Tsuda, Colin Thomas Bates, Mike Burg, J, Ashley Howard, Martin Crane, Ken Gray, Travis Morrison, Curt Harpold, Jeremy Travis, kuehner, laurent mazzalai, Steve P., Dan, Ashgill, Matt Conley, George Lips, Rob Edwards, David Merten, Mark Prociuk, thePrimativ, Scott McGregor, Arnaldo Cruz, Justin Arfa, Rajko Monden, Jeff Lake, Zach Hoeken, Kohji Osamura, Gavin Lambert - Tormented Dreamer, Les Kohashi, Humphrey Drummond, J Simmons, Robin Hill, Louis Perrochon, Michael Roskind, Rob Lutz, Jeff Lake, John Boreczky, Aaron, Matthew Speicher, Yoshiaki Furuta, Julian Field, Jade Zavatkay, James Brady Carmichael, J.P. Brichta, Martin Carli, John Webber, Daniel Briggs, David Gaipa, John, Matthias Lange, Gary Ricard, Andrew Holmes, Chris Howard, Thomas Steinbrenner, Marc Beltmann, Jarrad Roberts, Mikey, emele, Handy Gelbard, Nico, Brendon Shack, George Klinger, Blake Segler, Chris Derossi, Andree Filipov, Luke Pierce, LTorsher, Rikard Wallin, Tom McKeone, Jeff Crilly, Phillip Davenport, James-Ross Harrison, Chris Lord, Robert Phinney, David Harris, Orion Beach, Johannes Frank, Ryan, Mark Staudt, Adam Hill, Erin Mounts, Remco Hosman, Leigh Ellert, Shawn Burdick, Daniel Low, Don Williams, nangu, Matt Harding, Michael, john, qqwwlook, Scott K, Web Armory, Thomas Winter, Jim M, Chris Kopp, Saxon, Robert Leyland, Reed Martin, Matthew Jones, Matthew Holst, James Grant, Niels Mache, David, John Purcell, Gylfi Þór Rúnarsson, Michael Tomlinson, wlai, Stanley Dobrowski, Tom Welsh, Tyler Lund, Harold Screven, Kurt Kruse, Russell Blink, John G. Nelson, Daniel Davis, Adam, John Williams, Tony Arnoldi, Michele Donini, Aaron Levitz, Shaun Jacob, Neighbour, franz fuder, Jose, Matthew Hardy, Dutch, Jim Matheson, Alex Pettit, Jeremy Hass, John Griggs, Marek Belski, Carsten Rösinger, Paul Giralt, jon blaylock, Carsten Erickson, Carl Howard, Ken Shimmin, Fahad Bandar, Brian Sarniak, David Smith, Christopher Harms, Michael Lowry, Stephen Siebert, Zack Vanderbilt, Gary S Gumowitz, viragodawg, Bart Lauwers, Adam Dismukes, James William Harbal, J Ben Boatright, MaccaBot, Gregory Punshon, Evan Cox, Vance Conway, Ian Emmons, Jossy Roy, Jason Wolfe, Ben, Marco Palmers, DeShawn Smith, Michael Norwood, William, Chad, Jose R Lopez, Denzil Wessels, RIUM+, Jürgen Wittschen, Ryan Idryo, Roman Scheucher, Joel Merk, Martin Lukasek, Don MacAskill, Julien Goodwin, Daniel van Kesteren, Jeremy Kallman, Greg Evans, Roger Rigby, Joel Looney, Vasyl Petrushko, Steven Goldberg, Richard Garrett, James F, Richard Morgan, Michael Barnstijn, Joe Laposta, Randy Gustafson, Joshua Sprague, Bryan PN Penny, raymond w blaine, Dominic C Yee, Alan, John Dymesich, Robin Copini, DarkWC, Patrik D'haeseleer, John Jackson, Jason Garland, Mark, Ben V. Brown, Matt Hubbard, Stephen Bobowski, Michael Holstein, Wally Fischer, Marc Gonzalez, Wyldn Pearson, William, Richard Garriott, Feng Juan, John Cooper, BlackMagicM66, Ahaxz, Chanler Childs, mike gautreaux, Joel Maxwell, Sean Patterson, John Dillinger, Benjamin Smith, Nils Reich, Andreas Heldal-Lund, randy torres, Johnny R. Luciani, Brian Cain, marc cuthbert, Mike Davies, Q Shorne Fortune, Luc P. Pelletier, Peter Parnes, Hal Boone, Tony, Charlah Robinson, August Flassig, Chris Hunt, Klaus Aschenbrenner, Graham Davies, Matt Savin, David Williams, Mike Theobald, Brian, Kenny Low, Caitlin Mcdiarmid, Frank Stadmeyer, Jeremy Lovitt, tate mosesian, Barry Bishop, Clemens Haindl, Ken Yoo, Martin Seweryn, Herbert Heflich, Winnetou, Stephen Crowers, Ben Freitag, Chris Weaver, crystal acker, matthew j weaver, Dr. Wayne Wiegand, Richard Wiseman, lg, Mark Rubel, Kyle Riggs, Howard Evans, James Cherry, Don Reinoga, Pål David Blakely, Jay McEntire, Алексей, Mark Scaff, natasqi, Ted Schultz, Larry Buzzell, George Lips, Simon Barrett, Ari Olafsson, Asher Lengyel, Keith Harding, Nathan Germick, Fred Weiser, Robert Keyes, Martin Decurtins, Wai-Shan Lam, Stuart Pearson, Diekmann, F.Johner, William C. Smith, Dean Dorris, grantmichaels, Wild Bill, Ian Whittinghill, Poignant, Ashley McDonald, James DeGroat, Mahavee, David, Matthew Wegener, Peter Hayashida, Josh Raven, Isaac, Erik Jensen, and Dennis Mitchell