tinyTesla Resources
User Manual: tinyTesla Manual v1.0
tinyTesla board image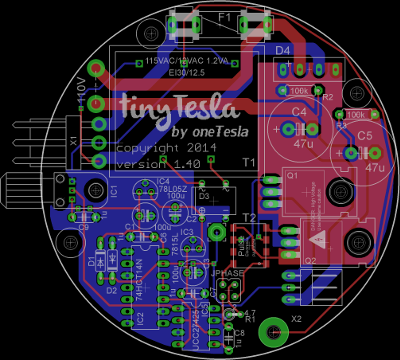 tinyTesla schematic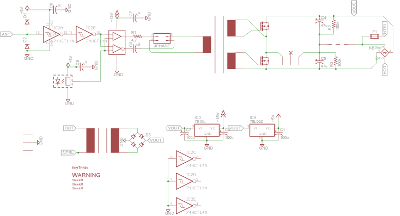 tinyTesla interrupter PCB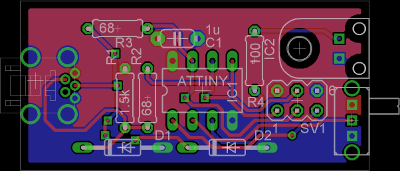 tinyTesla interrupter schematic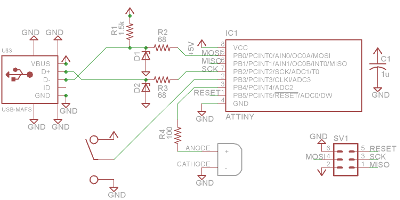 oneTeslaTS Resources
oneTeslaTS PCB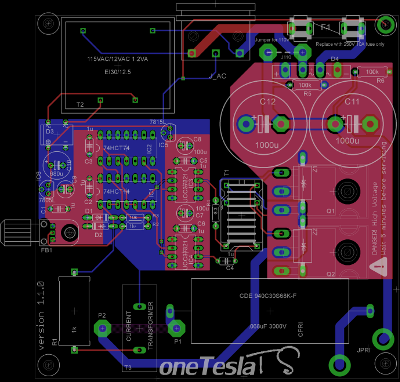 oneTeslaTS schematic

SD Interrupter Resources
SD interrupter PCB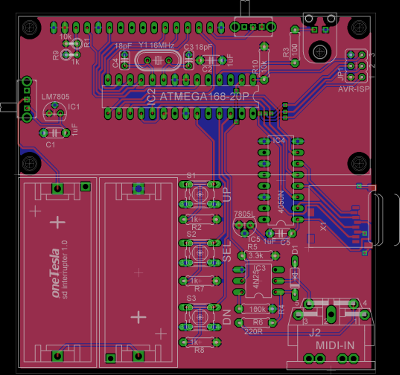 SD interrupter schematic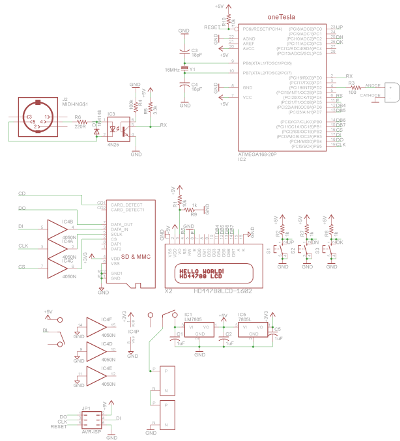 oneTesla v1 Resources
User Manual
Be sure to download the latest version before starting construction!
oneTesla user manual, v1.3.6 Last updated 5/23/2014.
Contents: Tesla coil overview, safety warnings, guide to Tesla coil design, overview of electronic components, review of soldering technique, step-by-step building instructions, operating instructions.
oneTesla v1 Schematics and Board Layouts
Click on the image to enlarge. Please note that you need Eagle version 6.0.0 or higher to open the design files.
oneTesla v1 Interrupter Code
Firmware, v1.6.5. Last updated 05/31/13. Compiles with Arduino 1.0.3; newer versions are known to have problems.
Guide to the interrupter firmware.
Sample MIDI Tracks
Flight of the Bumblebee
Nyan Cat
Pirates of the Caribbean
Bach Cello Suite No. 1 Prelude
Badinerie
Clown Music