World Maker Faire 2014 in NYC was a huge success! We had so much fun demonstrating oneTesla TS for everyone. It was not uncommon for our booth to be surrounded by jaw-dropped onlookers, frantically searching for their cameras/phones in order to record the sparks and music coming from our tesla coil. And apparently the judges were impressed as well, since we brought home THREE Editor's Choice Awards!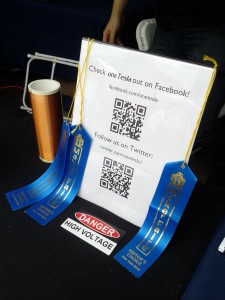 You can pre-order your very own oneTesla TS and/or tinyTesla on our website now. They are scheduled to ship in January.
We can't wait for Maker Faire 2015!